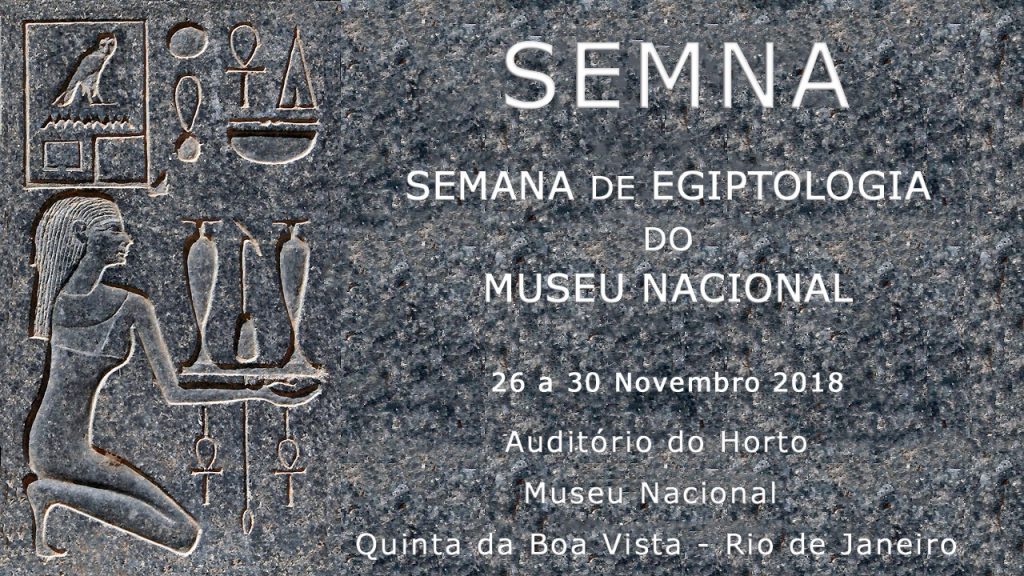 SEMNA 2018 | Schedule | Sign up for SEMNA | How to get to the Museu Nacional | Publicity help! | Supporting materials | Past editions | SEMNA Publications | Event organization
SEMNA – Semana de Egiptologia do Museu Nacional (Conference of Egyptology from the National Museum) is a conference supported by the Graduate Program in Archaeology at the Museu Nacional.
Semna was the ancient name of a fortress built by Senwosret I, who ruled between 1965-1920BCE, in Nubia. Similarly to a fortress, our event seeks to create a solid base for the integration and increased publicity of Egyptology in Brazil.
(Semna fortress reconstruction)
The goal of the event is to bring together Egyptologists and others interested in Egyptology from different areas in a setting conducive to academic debate and cooperation. SEMNA also seeks to transmit knowledge about Ancient Egypt to a non-academic community, thus making it possible to make Egyptology in Brazil relevant outside the walls of the university, bringing the public closer to the academics.
We held our first event in 2013 and it has been a great success since then. Stay updated here and by checking our Facebook page!